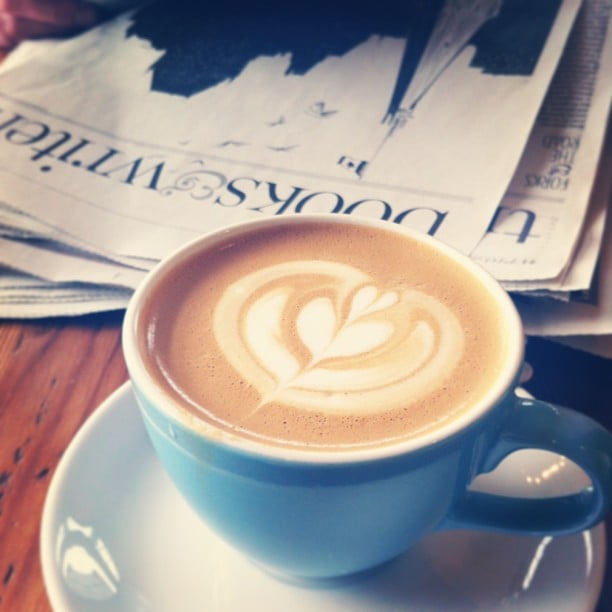 Nothing is better than a glass of warm coffee accompanied with sweet cookies in these cold winter nights. The smell, the aroma and the joy of drinking delicious coffee is worth everything. There are many coffee types you can find around. The coffee types usually differ from each other by the country they are being produced in, the height that the coffee trees are planted and the characteristics of the soil. Central American coffee is very suitable to drink in the morning but on the other side, African coffee is too strong to drink in the morning. But of course if you want jump-start your day; a cup of African coffee will do wonders.
I have tasted many coffee types under different brands brewed in very different styles but only some brands impressed me so far. I admit what Starbucks and other coffeehouse chains have done for the coffee industry but unfortunately, the coffee of this kind of coffeehouse chains taste very artificial. The kinds of coffee that they offer are very commercial and not suitable for die hard coffee fans. As a coffee addict, I will try to list the best coffee brand I ever tasted here.
Café Rey is from Costa Rica and is not very well known around the world. You can order Café Rey coffee from their website which is www.caferey.net or some other shopping websites including eBay. Their coffee is very fresh and when you open the package you can definitely notice that. This brand is not like other brands that make their coffee stay in the bag for many years. Café Rey offers a wide variety of coffee types but my favorite ones are Café Rey Tradicional Red and Tarrazu. These two types have a very smooth aroma, taste very well and smell amazing. Once you had your breakfast with a fresh brewed Café Rey coffee, you definitely will know what real coffee tastes like. Coffee prepared with coffee machines somehow do not taste as good as coffee brewed with a chorreador and you can buy one from the Café Rey website. I am not a Costa Rican but I definitely know that the Costa Ricans are one of the finest in the coffee business.
Since we started mentioning Costa Ricans, it would be unfair not to write about my second favorite coffee brand, Café Britt. Not only its coffee taste great, Café Britt also offers delicious chocolates, chocolate covered nuts and cookies. The company has a very nice website where you can buy their products or you can call them from 1-800-GO-BRITT. If you join their newsletter, they will send emails with great offers. You can order your coffee as ground or beans which I love about this company. If you like strong coffee, I would advise to buy their Costa Rica Dark Roast Coffee but if you are looking for a smoother coffee, Tarrazu Montecielo and Poas Volcanic Earth Coffee are very suitable for you. Poas Volcanic Earth Coffee has a distinct taste because of the coffee trees being raised on slopes of Poas Volcano.
Tchibo is a German coffee shop chain brand and I can say that they offer the best coffee amongst the other coffeehouse chains. I have only tasted their Brazil Mild and Guatemala Medium. Brazil Mild is a little bit stronger than the Guatemala Mild but there is actually not much difference between them.
Another good coffee brand from Germany is Jacobs. When I cannot find coffee produced by the brands that I listed above, I buy Jacobs coffee. Jacobs' coffee is not fantastic but at least it will save the day and it is a lot better than most of the other coffee brands. I have seen only two types of coffee of this brand in the shops, red (Monarch) and green (Kronung). It is kind of hard to find Tchibo and Jacobs products in the U.S. but I have found a great website where you can find both of the brands' coffees,www.germandeli.com.
I hope you can taste and like the coffee of these brands. Since we talked too much of coffee right now, I better go and brew myself some coffee.
Source:
1. The 5 Best Cheap Coffee Brands | SmartAsset.com
2. Best Packaged Coffee Brands | List of Best Tasting Store-Bought …